P-ISSN 2587-2400 | E-ISSN 2587-196X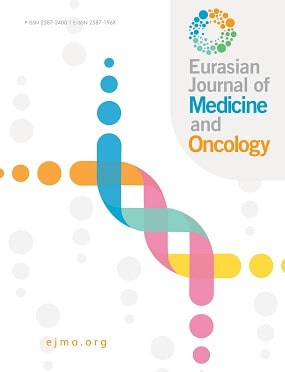 EJMO. 2018; 2(4): 254-257 | DOI: 10.14744/ejmo.2017.72792
A Rare Clinical Presentation of Neurobrucellosis Paraparesis: A Report of two Case
Gokhan Ozer1
,
Gülnihal Kutlu2
,
Levent Ertugrul Inan3
1Sanko University School of Medicine, neurology, Türkiye,
2Muğla Sıtkı Koçman Üniversitesi Tıp Fakültesi, neurology, Türkiye,
3Bozok üniversitesi Tıp Fakültesi, Departman of Neurology, Türkiye,
Brucellosis is a common infectious disease that is common in Turkey, as in other Mediterranean countries. It is a zoonosis that humans contract by either direct contact with infected animals or ingestion of raw meat or unpasteurized milk from such animals. It causes various symptoms, such as muscle and joint pains and headache. Neurobrucellosis may cause paresis, neuritis, meningoencephalitis, myelitis, psychosis, and rarely Guillain–Barré syndrome. Diagnosis of brucellosis is difficult owing to the nonspecific symptoms of the disease. A definite diagnosis was made by the isolation of the microorganism from the blood, cerebrospinal fluid, bone marrow, and other tissues. We discuss two cases with paraparesis due to brucellosis.
---
Cite This Article
Ozer G, Kutlu G, Inan L. A Rare Clinical Presentation of Neurobrucellosis Paraparesis: A Report of two Case. EJMO. 2018; 2(4): 254-257
Corresponding Author: Gokhan Ozer
Full Text PDF
PDF Download