P-ISSN 2587-2400 | E-ISSN 2587-196X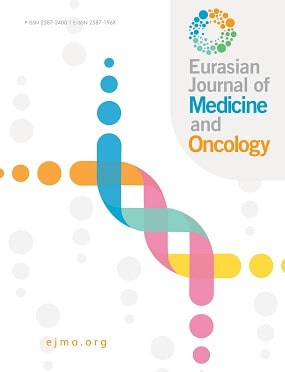 EJMO. 2018; 2(1): 46-48 | DOI: 10.14744/ejmo.2017.13008
Anomalous High Origin of the Right Coronary Artery Above the Sinotubular Junction
Veysel Tosun
1
, Necmettin Korucuk
2
, Unal Guntekin
3
1Department of Cardiology, Sanliurfa Training and Research Hospital, Sanliurfa, Turkey,
2Department of Cardiology, Ercis State Hospital, Van, Turkey,
3Department of Cardiology, Akdeniz University Faculty of Medicine, Antalya, Turkey,
Abnormal origin of the right coronary artery (RCA) from the left side of ascending aorta and continuing between the aorta and the truncus pulmonalis is a very rare congenital anomaly. Systolic expansion of the aorta and pulmonary trunk may lead to compression of the coronary artery and result in myocardial ischemia, particularly with exertion. A 59-year-old man admitted to cardiology department with prolonged chest pain during exercise. Abnormal origin of RCA with an interarterial course between the aorta and pulmonary artery was observed on coronary angiography and multi-detector computed tomography coronary angiography (MCTCA). In addition, RCA output compression was reported on MCTCA.
---
Cite This Article
Tosun V, Korucuk N, Guntekin U. Anomalous High Origin of the Right Coronary Artery Above the Sinotubular Junction. EJMO. 2018; 2(1): 46-48
Corresponding Author: Veysel Tosun
Full Text PDF
PDF Download